Rosie Dinner Performers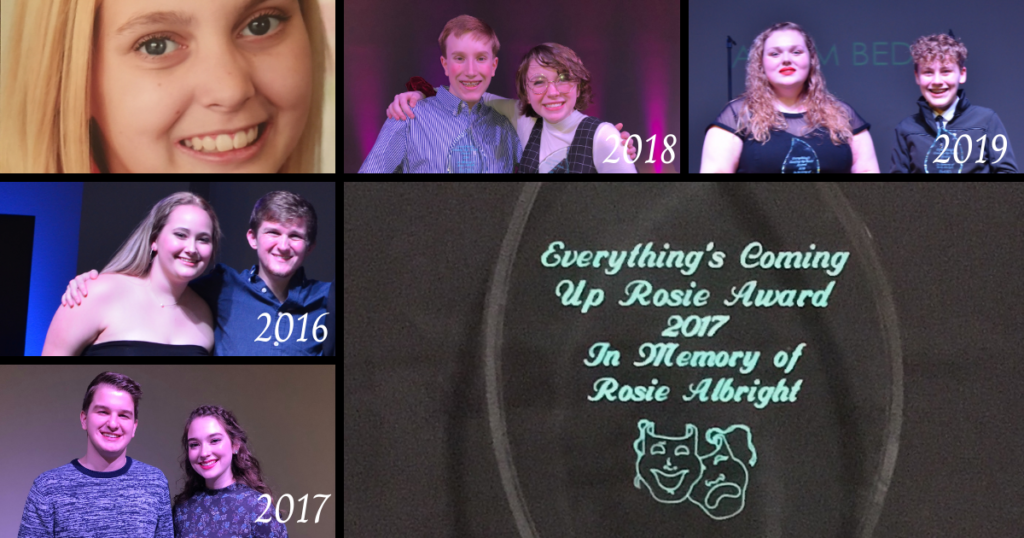 Everything's Coming Up Rosie Dinner Performers
DETAILS:
We are accepting performer sign-ups for the 2021 Everything's Coming Up Rosie Dinner.
Please read all the details before signing up:
The event will be held at the Hendricks County 4H Fairgrounds Complex in the North and South Hall on Saturday, June 12.

Performers will need to be available for a sound check Saturday, June 12 at 10:00 am
Performers will need to provide an accompaniment track no later than June 1st.
There will be a keyboard available, but you will need to bring your own accompanist if you are not using a track.
All performances need to be family-friendly.

Performances may consist of:

singing (solo, duet, or group)
dancing
monologue
short scene 
instrumental performance

Performances should be no longer than 5 minutes.
Performers will need to purchase a ticket if they plan on eating dinner. 
If you need to cancel your signup or need help finding a track, please contact Madison Carr at madison.carr@themrafoundation.org
Sign up below...