Motorcycles for Melanie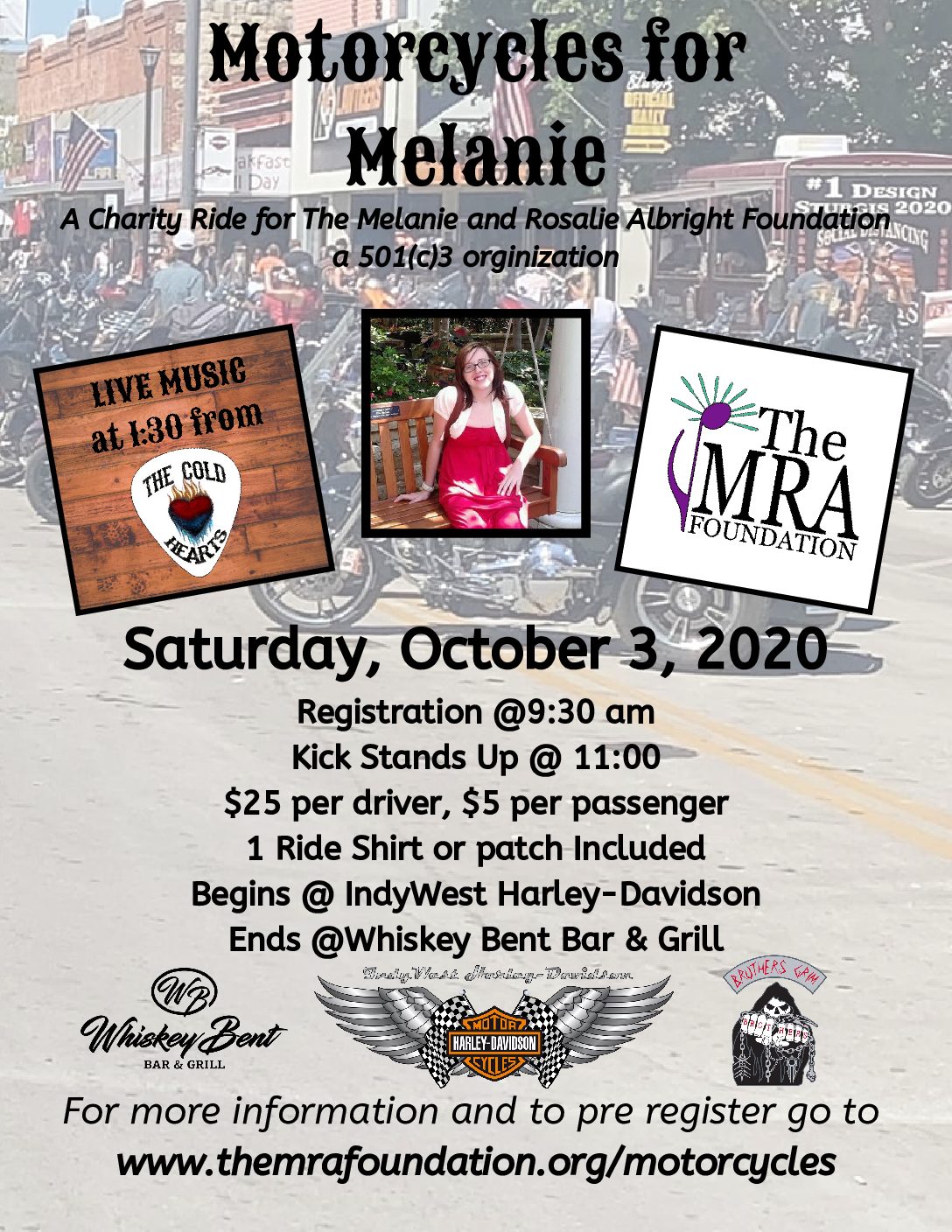 Motorcycles for Melanie is a charity ride benefitting The Melanie and Rosalie Albright Foundation.
The ride will begin at IndyWest Harley Davidson.
Early registration is online at themrafoundation.org/motorcycles.
Day-of registration begins at 9:30 am. Kickstand Up is 11:00 am.
The ride will end at Whiskey Bent Bar and Grill in Avon around 1:00 pm.
There will be live music by The Cold Hearts from 1:30-3:30.
Cost per bike is $25 for one person and $30 for two and includes a ride shirt or patch.
The Melanie and Rosalie Albright Foundation was founded to honor the memories of two sisters, Melanie and Rosalie, who found joy in life through participating in theatre while battling Cystic Fibrosis. The goal of the foundation is to help Breath Life Into Theatre by providing scholarships and performance opportunities to youth wishing to participate in all aspects of theatre.
Melanie enjoyed riding on the back of her dad's motorcycle and a yearly charity ride was one of the many ways Melanie's family raised funds for Melanie's medical costs. We have chosen to continue this charity ride in honor of Melanie.
There will be a registration table on the day of the event. Cash and Credit accepted the day of the event